Experience Paradise in Lanzarote
One of the newest landscapes on earth, that's Lanzarote
Lanzarote is an island of extreme beauty, year round sunshine, and so much to do and see. If you decide to take your holiday here you will not be disappointed.

The fourth largest of the Canary Islands shares common characteristics with the others, but is also unique due to its fiery past. Massive volcanic eruptions between 1730-1736 covered much of the island in lava, creating the incredible landscape you will see today.

Sands Beach Resort is perfectly located on the east coast of this easily accessible island, in the lively town of Costa Teguise. Costa Teguise is one of the tourist hotspots of the island with plenty to keep the whole family entertained. Just like Lanzarote in general though, it is not a place of crazy parties, but great for a safe and relaxing family getaway.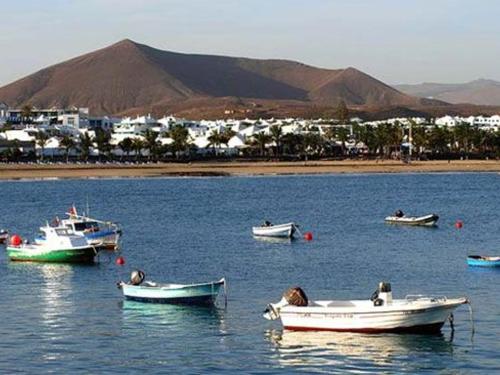 Never far from the sea

At just 836 square kilometres when you stay in Lanzarote you will never be far from the beautiful blue sea. The waters surrounding Lanzarote have long played an important role in the development of the island?s economy. First this was from fishing, and now increasingly in the form of pleasure cruises and luxury yachts.

The seas around Lanzarote are also generally very safe and are perfect for swimming, snorkelling, scuba diving, wind surfing, kayaking, paddle boarding and much more. These are all activities that you can enjoy here at Sands Beach or nearby. We have our own saltwater lagoon, and are also located directly next to the beach.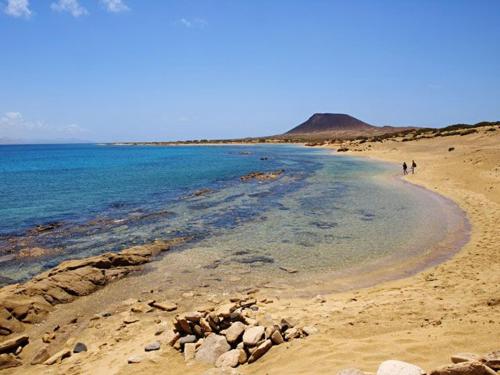 Modern style mixed with proud tradition

Lanzarote has a real mix of the old and the new which adds greatly to its tourist appeal. Along the coast you will find forts and other strongholds built for protection against pirates. These offer a fascinating contrast to modern Marinas with luxury yachts and shops, including the impressive brand new Marina in Arrecife.

One of the features of Lanzarote that makes it so great, and different from so many other tourist destinations is the preservation of its past and traditions. There are restrictions on over development and the style of building that is permitted. This has given Lanzarote its distinctive style and allowed it to avoid the excess of places like Benidorm.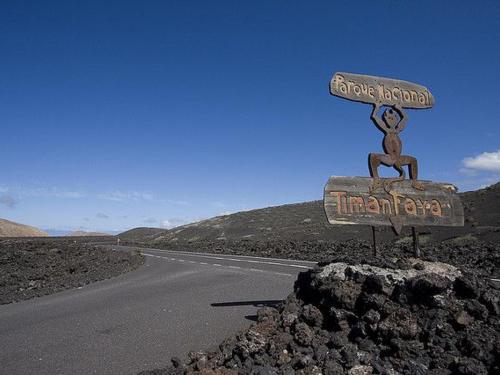 Unlike Anything You?ve Ever Seen

No trip to Lanzarote is complete without a visit to the Timanfaya National Park. Here you can see first hand the destructive power that nature is capable of, with vast lava fields created by six years of volcanic eruptions! Lanzarote was forever changed by these events, and has embraced its past by celebrating its distinctiveness. The lava fields are now protected to create a fascinating tourist attraction where you can see extinct volcanoes, and even demonstrations of the heat that remains just beneath the surface. Do not miss this once in a lifetime experience!
Lanzarote is an island of incredible extremes with quiet quaint little villages close to larger more vibrant tourist towns. The beautiful blue skies and surrounding ocean, is in stark contrast to the black lava and mountainous interior. The beaches are sublime, many with perfect white or golden sand.

You will be guaranteed almost year-round sun, and warmth even in the winter months, which is undoubtedly the strongest pull for the millions of tourists who visit Lanzarote every year. Your holiday will sure to be unforgettable whether it is action packed, or more relaxed at the beach or poolside. Just many of our guests we are sure as soon as you leave you will be planning your next holiday to Lanzarote!